Tennis Court Maintenance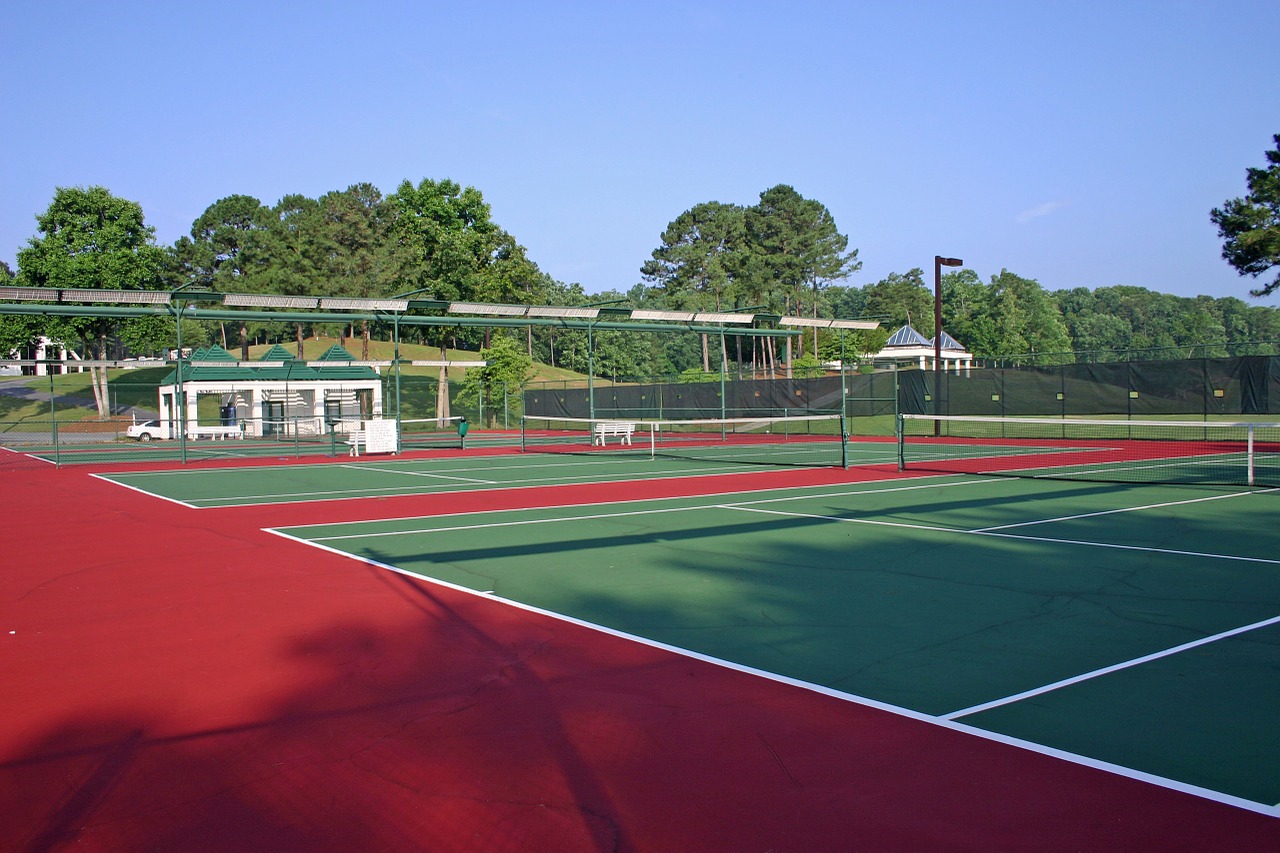 Over time natural wear and tear can leave a tennis court looking tired and worn out. But not only is this less appealing it can affect play as well as surfaces become uneven. Having high-quality tennis court maintenance is crucial for allowing players to continue to enjoy the game without injury.
Do you need a resurfacing or tennis court maintenance by a specialist who will ensure your courts will be repaired quickly, within budget and to the highest standards?
If so, contact CJ Sports today on 0116 269 3562 or use our quick contact form and we'll be in contact to discuss your school or clubs tennis court maintenance or build requirements.
Tennis Court Resurfacing
Resurfacing your court will ensure that the risk of injury is minimised and the quality of play is maintained. In some instances, we've just relaid a synthetic surface where the base is already in good condition. This ensures quick continuation of play and could save you time and money and is part of providing you with an open and honest service.
Tennis Court Surface Types
Different tennis court surface types make for a completely different style and speed of game altogether and require different kinds of tennis court maintenance. Tennis court maintenance can differ dramatically between different types of court surfaces and preservation of your court depends on what type of surface you have.
When you go for tennis court maintenance with CJ Sports, our experts can professionally maintain the following types of tennis court surface:
Rubber Tennis Surfaces
● A quality alternative to concrete and clay tennis courts
● Made of a layer of granular rubber with two coats of texture spray, using rubber granules and polyurethane in red or green
● Ideal for all abilities
● High level of slip resistance prevents injuries after running or falling
● Players know that the surface won't jar joints or damage tendons
● Full tennis court installation service offered, including tarmac base, or refurbishment of your existing tennis surface
Synthetic Grass Courts
● Perfect alternative to traditional grass courts
● Low maintenance – no mowing, rolling, repainting the lines
● Sand-filled grass system mimics traditional grass tennis surfaces
● Synthetic nature provides a year-round perfect playing environment
● No need to continuously water through dry summer months
Whether you choose rubber or synthetic grass tennis surfaces, you can rest assured that all of the CJ Sports tennis surfaces are made to the highest standards to ensure the best results.
Discuss Your Tennis Court Needs With CJ Sports
CJ Sports have constructed and provided tennis court maintenance at various locations throughout the UK for over 35 years. If you've got a tennis court project that needs a professional quotation, call CJ Sports on 0116 269 3562 or use our online contact form for a fast call back.