CJ Sports is a supplier and installer of outdoor gym equipment for schools and parks. We stock a range of premium gym equipment is designed to improve the user's health and fitness with challenging strength and anaerobic exercises.
Does your school need equipment that installed correctly and safely? Do you want to promote health and wellbeing outdoors at breaktimes? Do you want to be renowned as an organisation that strives to improve the wellbeing of its pupils through physical activity?
If your school is looking for a solution to enhance pupil fitness and increases social interaction with a fun and aesthetically pleasing product, CJ Sports range of outdoor gym equipment is exactly what you need.
Top 10 Outdoor Gym Equipment Every School Should Install
1. Children's Waist Twister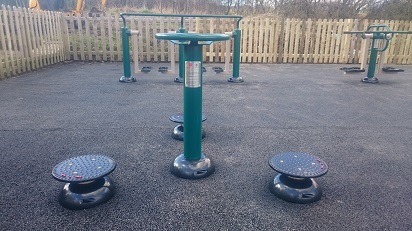 The waist twister is a fantastic way to warm up before commencing with more challenging exercises. Our waist twister allows for up to three children to be active on the equipment at any one time and is a great warm up for the core and lower body.
2. Children's Leg Stretch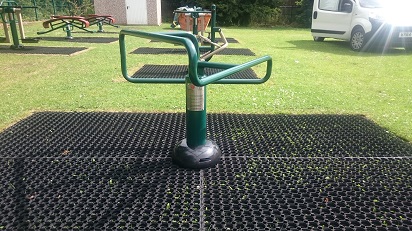 The leg stretch is a great way to warm up for more challenging exercises. The leg stretch improves mobility in the hips and helps stretch leg muscles. It is also useful for improving flexibility and balance.
3. Children's Double Strength Challenger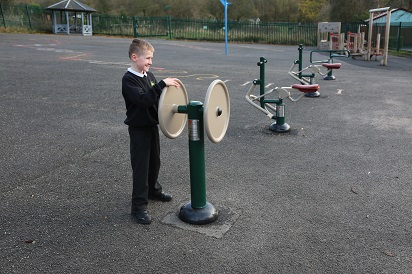 The children's double strength challenger is fantastic helping to strengthen arm and muscle tone. This bit of equipment focuses on the upper body.
4. Children's Health Walker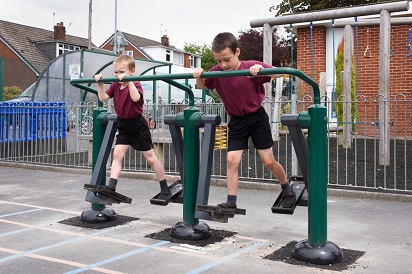 A children's health walker focuses on conditioning the legs and has the benefit of working the cardiovascular system at the same time. A great way to improve endurance, fitness and strength at the same time.
5. Children's Slalom Skier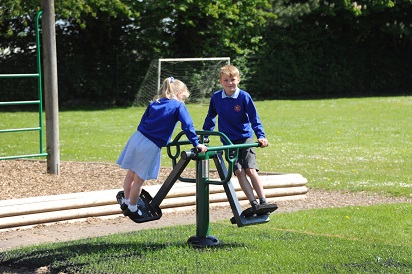 A slalom skier is a great workout for the cardiovascular system. This single skier helps to improve overall balance skills with low impact on joints.
6. Children's Horse Rider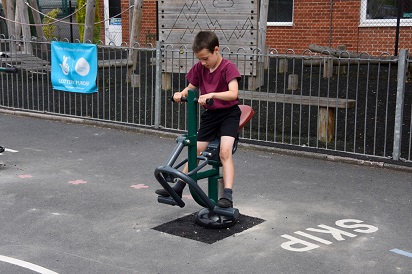 The horse rider works every major body muscle and really encourages activity. As well as being an excellent all over body toner, it is also a great bit of equipment for stamina building.
7. Children's Rower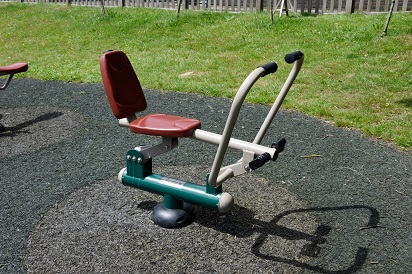 The childrens rower has dual uses, it's great for abs, arms and upper body but also is a fantastic for warm up before harder exercise.
8. Children's Sky Stepper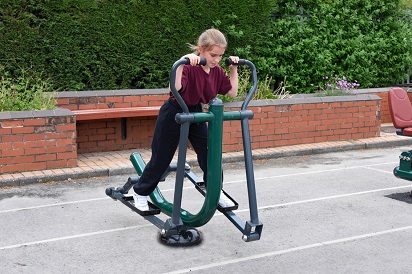 The childrens sky stepper is a fantastic way to develop balance levels with the benefit of providing a cardiovascular workout and whole body warm up at the same time. This bit of equipment focuses on the shoulders, the core, legs and glutes.
9. Children's Tai Chi Discs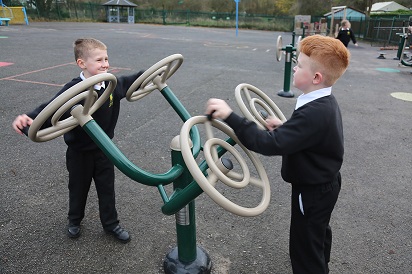 The children's tai chi discs have added benefits – aside from being a physical exercise for the shoulders, they are a great way to improve mental agility and encourage interaction with other pupils.
10. Children's Arm Pedal Bicycle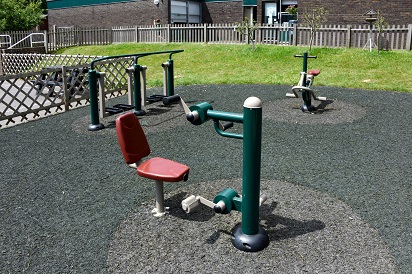 The childrens arm pedal bicycle is a fantastic cardiovascular workout that works the arms legs and core. As well as being used for cardio, the bicycle of helps youngsters improve co-ordination.
Order & Install Your Outdoor Gym Equipment With CJ Sports
CJ Sports have been working in the education sector for over 25 years, installing and maintaining many pieces of equipment in parks and playgrounds. All our work comes with a workmanship and product quality guarantee.
If you're looking for outdoor gym equipment for your school, park or play area, contact CJ Sports for a fully delivered and installed quotation.