Finally, Artificial Cricket Wickets That Keep Play Going, No Matter The Weather
Come rain, snow, and hail, discover how our artificial cricket wickets and pitches withstand the toughest of weather conditions, so you can focus on that which is most important – hosting fantastic matches and spreading smiles all around!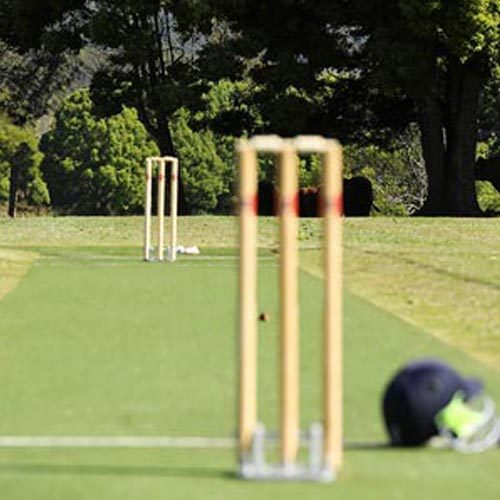 Dear Motivated Team Player,
It can be heart-breaking to have to cancel a match, for players and spectators alike. Bad weather might not dampen the spirits of the players, but it can make the ground conditions dangerous, especially when these grounds are unkempt. Pitch maintenance can be costly and time-consuming, especially when you factor in potentially unreliable staff. You don't want to be that person cancelling the fun because the grounds are unsafe.
What's more, financial issues can also come into play when matches are cancelled. Whether that be losing the team hiring the pitch or the parents who won't pay for their children, financial loss due to unsuitable grounds can prove to be a headache, especially if your clients then take their business elsewhere. Who wants to gain a reputation for having unkempt and unreliable grounds?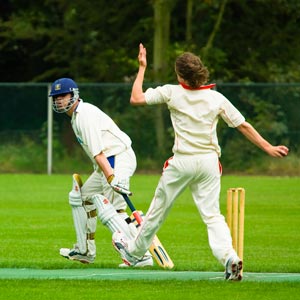 It doesn't have to be that way. Whether you are looking to improve your organisation's sports grounds or are curious about how you can take your club pitch to the next level, we're here to help you achieve just that. By investing in quality cricket equipment, you'll lower maintenance costs and save yourself from nasty future surprises, as your grounds will be playable no matter the weather. We promise that from the moment we arrive for installation, come rain or shine, our artificial cricket wickets and carpet will make groundskeeping a breeze. No more cancelled matches due to bad weather affecting your artificial cricket wicket!
If you're looking to make washed-out cricket training a thing of the past, you'll want to keep reading and here's why,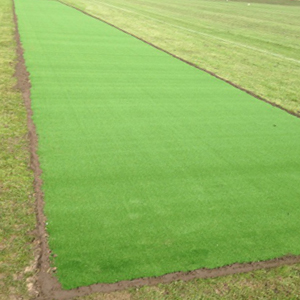 While we're proud to deliver top-shelf service come rain or shine, we put your satisfaction and your players' enjoyment first and foremost.
Here's What You Can Expect From Us
You're Safe At Base With Us

You'll No Longer Have To Worry About Those Dark Clouds
Have you been looking at the weather lately, biting your nails at the prospect of your upcoming match being cancelled due to bad weather? Perhaps a spell of rain has turned your wicket into a muddy mess? Dramatic or not, you shouldn't have to let seasonal conditions determine whether practice can take place. Consider artificial cricket wickets, and we promise you won't regret it.
Instead of worrying about tomorrow's weather, you'll be able to focus on what truly matters, hosting an enjoyable experience for everyone involved.
Get Your FREE Quotation Now!

You may be looking out of your window and wondering if the condition of your pitch is really that bad. Perhaps play can continue, even if there is a little bit of rain. We recommend addressing the problem as soon as it becomes apparent, or even before if possible. Small lapses in maintenance can, unfortunately, come back to bite you in the future, when the weather ends up making play impossible. 
It's easy and takes less than a minute to fill out our online form. Very shortly, one of our friendly service professionals will be on hand to listen to any queries you may have. But act quickly, as we book up fast!
When you click the button below, you will see the form pop up asking for some brief details, including contact information and your query. Simply fill this out to the best of your ability and we will be in touch in no time to arrange your FREE quote.
On the other hand, you are very welcome to contact us via phone, as we are all the happier to assist you through your preferred method of communication. Call us on 01162 693 562.
With our extensive experience in the industry, we understand that the last thing you want is to have the idea to improve your sports experience but are dissuaded from that idea by the costs involved. That's why we have developed affordable, quality sports equipment that won't make you feel as if you've been left out in the rain. It's also important to recognise that you'll be investing in equipment that is designed to last.
Our British Made Turf Carpets require basic maintenance and just to be kept clean throughout its expected 15-year life lifespan.
With all things, the better its maintained, the longer it will last, with some of our installations lasting over 20years! Our dense fibre shock pad and dynamic base are continuing to serve their purpose for many years after installation.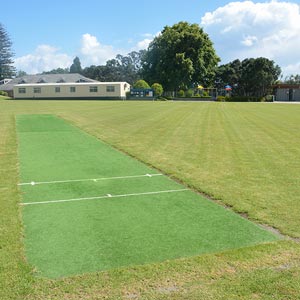 Aside from future financial costs through maintenance and upkeep, we'll be saving you the cost of your time as well. Our experts know exactly how to make your ground shine, and there's nobody better to trust when it comes to experience. We streamline the process so that, before you know it, you'll have fantastic new sports equipment just waiting to be used. And that's sure to make your players smile.
What options are out there for me?

When it comes to what we offer, we have a fantastic selection of artificial wickets and carpet material for you to choose from, which include the following:
Artificial Cricket Carpet Material:
Our artificial carpet weave material requires basic maintenance over the many years of its lifespan, saving you time and money in the long run. Not only that, but it's weather-resistant too, meaning you'll be able to enjoy hosting the sport you love without having to worry about the effects of the weather.
Let Us See What We Can Do For You – No Risk Involved

Here at CJ Sports, we're proud of our history but even prouder of what we can do for you. Our sports equipment is top-quality and built to last. What's more, we offer a Lifetime Guarantee, offering you peace of mind when making your decision. We're always here should you have any questions for us, before and after installation.
There is absolutely no risk should you decide to contact us with any questions you have. We put honesty and clarity first and foremost, leaving dodgy marketing tactics for the backstreets. We'll give you a FREE quote, so there's absolutely no reason to be apprehensive.
And should you have any concerns about our work, we're always here to listen to any queries you have, and we will do our utmost to ensure that you're satisfied at the end of the day.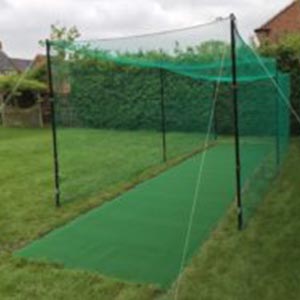 If all of this has you ready to host some incredible matches, as well as practice, then please do get in touch with us now. A FREE quote is just around the corner – we're ready to make your sporting experience truly incredible. There's no need for a decision yet, as you'll have plenty of time to consider it once we've offered our FREE quote. So why not get booked in and see what you can achieve? Who knows, perhaps your sports grounds will be the best in the area in no time!
But We Can't Be Everyone's Fan…

It takes a special someone to want to improve the sporting experience for their school or club. Of course, there are plenty of people out there who couldn't care less about it, leaving the grass to grow and the weather to take its toll. For these kinds of people, we are definitely NOT the right company for them, as even with top-shelf equipment, the passion and drive for the sport still needs to be there. For those of you with that spark, however, we've got your back and will do everything in our power to make sure you can host unforgettable experiences.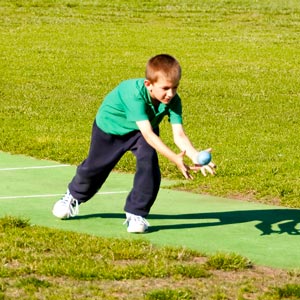 Frequently Asked Questions
Here are some of the questions that we are frequently asked.
5 Important Reasons Why You Should..........