Rugby Post Installation
For over 35 years, CJ Sports has supplied and installed rugby posts for schools and clubs across the UK.
As an experienced supplier, we offer a range of options to suit your specific need, whether it's to teach rugby, play competitively, or simply to enjoy the game.
If you're looking for rugby posts for sale and to be professionally installed, contact CJ Sports today for a competitive quotation to suit every budget, using our online contact form, or call our friendly and professional team on 0116 269 3562.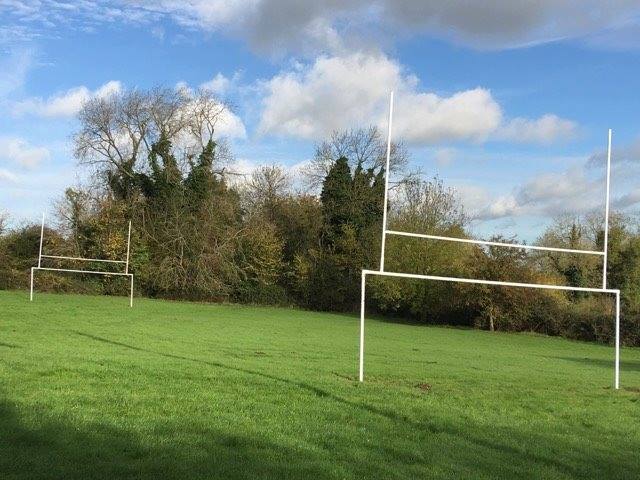 Types of Rugby Posts We Supply
At CJ Sports, we supply and fit a range of rugby posts made from a choice of materials, that can be created to suit a variety of budgets and rugby post dimensions.
Choose from the following types of rugby posts and discover more about their benefits:
Aluminium Rugby Posts
Lightweight alternative to the steel rugby posts
Easy to move
Ideal for enclosed areas, clubs and schools
Withstand erosion to provide a longer lasting post
Sold in heights ranging from 6.4 metres high to 16.8 metres high
Steel Rugby Posts
A much heavier type of rugby post
Coated in epoxy powder, to protect the posts from the weather, increase lifetime and resilience to erosion
More resilient to vandalism, due to heavyweight nature
Cheaper than the aluminium alternative – perfect for tight budgets
Sold as a set of four uprights and two crossbars, in heights ranging from 6.3 metres high to 12.1 metres high
When picking the right rugby posts for your club or school, it should always be given a lot of thought.
Ask yourself, are aluminium rugby posts or steel rugby posts right, for example? How can you ensure the longest lifetime, best standards of quality from your rugby post supplier and greatest value for money? If you need advice call 0116 269 3562
Safe and reliable installation
Our rugby post experts have over 35 years in the business, which means we can quickly identify the perfect rugby posts to fit your needs.
Our team of experts can visit your site for free to take a look at your environment, availability of space and specific requirements for rugby post installation.
With a range of rugby posts on offer, they can help you find the right ones for you that are also within your price range.
Then, when you need expert rugby post installation, our team can come and fit your posts to guarantee they are set up properly, ensuring safety and the most long lasting equipment possible.
The rugby posts also come with multiple add-ons, such as hinge adaptors, which allow you to easily take down your rugby posts, should you need to.
Contact CJ Sports To Discuss Your Rugby Post Requirements
CJ Sports has been a respected rugby post supplier for many years and installed hundreds of rugby posts at schools and clubs across the country.
Speak to one of our experts today to discuss your rugby post requirements on 0116 269 3562 or message us using our online contact form for a fast call back.