Tennis Court Construction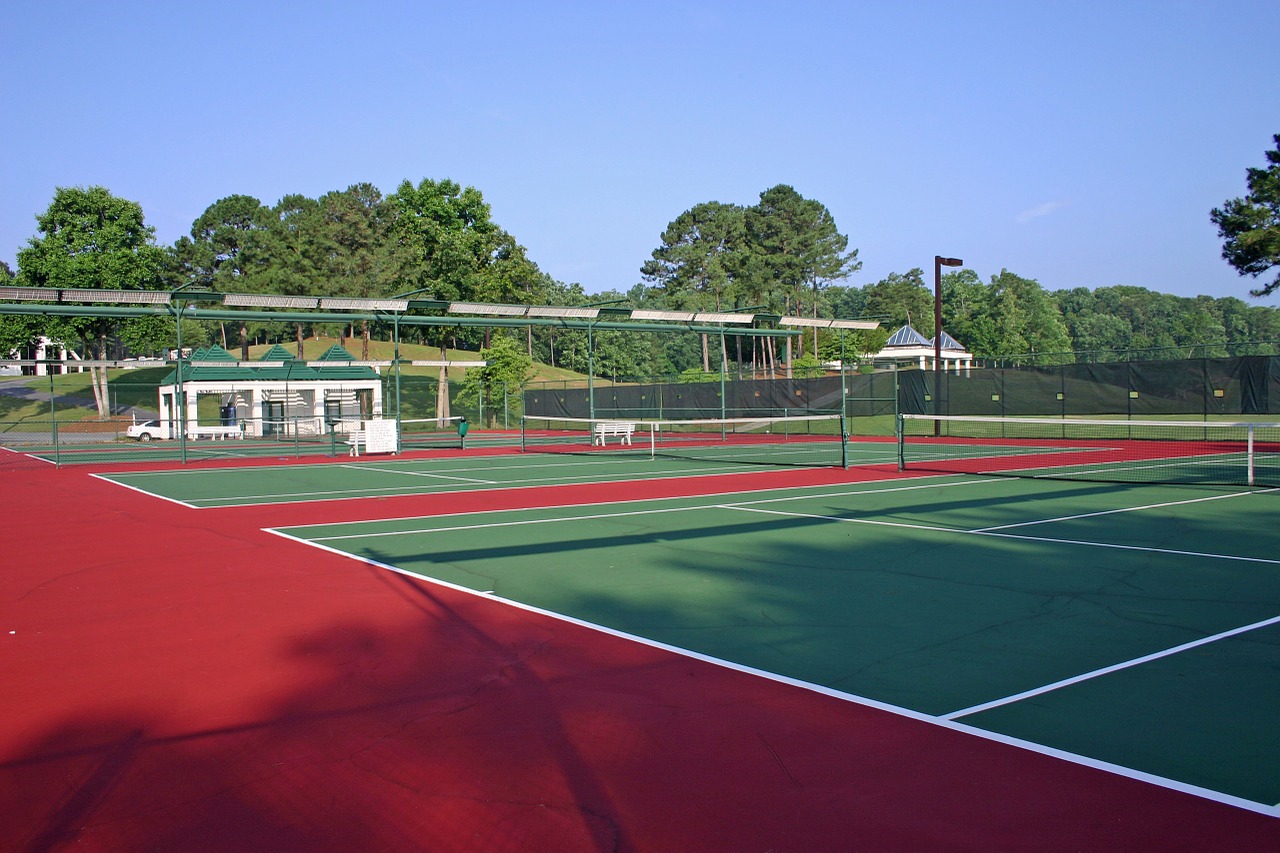 Do you need a tennis court construction specialist who will ensure your tennis court construction project will be delivered on time, within budget and to the highest standards?
If so, contact CJ Sports today on 0116 269 3562 or use our quick contact form and we'll be in contact to discuss your school or clubs tennis court construction or maintenance requirements.
Tennis Court Designers & Builders
For over 35 years CJ Sports have been constructing world class athletics and tennis surfaces to schools, tennis clubs and local authorities throughout the UK. We've helped hundreds of clubs take their tennis court designs and turn them into reality. We've also installed tennis courts at private residences in Surrey and across the UK.
If you need a tennis court builder who is capable of delivering a tennis court surface that will stand the test of time CJ Sports is the company to trust.
Tennis Court Resurfacing
As well as being tennis court construction experts, we offer a resurfacing and maintenance service to repair your court. Over time a court can naturally deteriorate from wear and tear, weather conditions and unfortunately vandalism and such events.
Resurfacing your court will ensure that the risk of injury is minimised and the quality of play is maintained. In some instances we've just relaid a synthetic surface where the base is already in good condition.
Tennis Court Surface Types
Different tennis court surface types make for a completely different style and speed of game altogether.
That's why, not only should tennis court construction be of high quality, but the tennis surfaces must be made of the right material and properly installed, in order to get the level of play that you're looking for.
When you go for tennis court installation with CJ Sports, our experts can talk you through the benefits of the following types of tennis court surface:
Rubber Tennis Surfaces
● A quality alternative to concrete and clay tennis courts
● Made of a layer of granular rubber with two coats of texture spray, using rubber granules and polyurethane in red or green
● Ideal for all abilities
● High level of slip resistance prevents injuries after running or falling
● Players know that the surface won't jar joints or damage tendons
● Full tennis court installation service offered, including tarmac base, or refurbishment of your existing tennis surface
Synthetic Grass Courts
● Perfect alternative to traditional grass courts
● Low maintenance – no mowing, rolling, repainting the lines
● Sand-filled grass system mimics traditional grass tennis surfaces
● Synthetic nature provides a year-round perfect playing environment
● No need to continuously water through dry summer months
Whether you choose rubber or synthetic grass tennis surfaces, you can rest assured that all of the CJ Sports tennis surfaces are made to the highest standards to ensure the best results.
This kind of tennis court construction also means no more chips in the concrete or cracks in the earth under the grass to deal with, because these tennis court surface types are built to last without any reduction in quality.
Discuss Your Tennis Court Construction With CJ Sports
Cj Sports have constructed and repaired tennis courts at various locations throughout the UK for over 35 years. If you've got a tennis court project that needs a professional quotation, call CJ Sports on 0116 269 3562 or use our online contact form for a fast call back.