When you see gym equipment dotted around in green spaces and near to play parks, you might be forgiven for thinking it's for children to play on, but the concept of the outdoor gym has really taken off in recent years and adult outdoor gym equipment is all the rage. And now that summer is finally here there's a perfect excuse to get outside to exercise and have some fun!
In addition to going for a run or jog, toning your muscles and getting a gym style workout is now easily done outside.
That's because many councils and other green space providers have seen the popularity of adult outdoor gym equipment soar and have wanted to raise the appeal of their own green space by having it installed. So these days, it's a fairly common sight.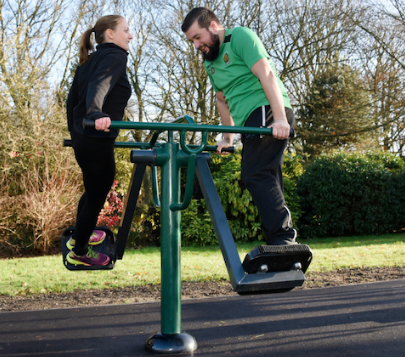 Why Exercising Outside Is So Good For You
When you go outside for a run or a jog, it's an excellent opportunity to benefit from the vitamin D packed sunshine and healthy fresh air, which fills you full of feel good endorphins while working on your cardiovascular strength and overall fitness.
Adult outdoor gym equipment makes a great addition to this exercise, because it allows you to work on muscles that you might not use as much through running, enabling an overall body workout to be achieved. Often the gym equipment comes in pairs too, so you can workout with friends, or challenge each other.
Vitamin D is often in short supply in the UK during the winter months, thanks to the lack of sunshine. So it makes sense to get out in it as much as possible while it's around. In addition to the vitamin boost, getting outdoors to exercise is thought to help alleviate crippling conditions, such as depression and anxiety, not to mention lifting your mood perhaps before or after a long day at work.
The outdoor gym equipment not only allows you to enjoy the Spring/Summer sunshine and all the healthy vitamins that it brings, but it's most often free to use and readily available, which means it's much cheaper and more convenient than going to the gym. And you'll alleviate the boredom of doing the same thing all the time and distract yourself by working out in an area where there's lots of great views to enjoy.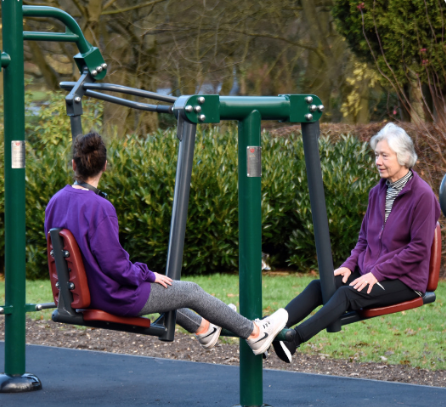 Find Out More About Our Range Of Adult Outdoor Gym Equipment
When you're looking into installing adult outdoor gym equipment in public spaces, there's a massive range of equipment to choose from. These include, but are certainly not restricted to, the following:
Double slalom skier
Sit up bench
Double power push
Double pull up
Sky Stepper
Tai Chi discs
Rower
Static bike
Double pull down challenger
Double squat push
Waist twister
Strength challenger
At CJ Sports, we have installed a huge variety of sports and adult outdoor gym equipment at locations all over the UK. Our sports equipment experts take pride in what we do, so we ensure the equipment is up to all kinds of UK weather conditions, long lasting, made to the highest quality standards and is completely safe to use.
To find out more about the services we provide, get in touch with a member of our team today.